Pensive describes someone being extremely thoughtful in the contemplative sense. It is not passive; the subject is introspective and reflects upon him/herself for an extended amount of time. In tone, the setting is usually still and noiseless, which allows the subject to muse.
Pensive poem: "Country Thoughts" by Shirley J. McCall
COUNTRY THOUGHTS
I never cease to wonder
At the many shades of green
Fields of grass and wooded copse
Make such a pleasant scene
The wild life hides convincingly
With subtle camouflage
Squirrels darting here and there
These sights are free of charge
A quiet moment to reflect
Watch nature in the wild
The peace of rural countryside
Is there for man and child.
The changing seasons all bring forth
A multitude of things
To please the eye and soothe the brow
Of citizens and kings

Let's treasure all our heritage
Preserve some land to roam
Leave room for us to wander
Round this isle we call our home.
Pensive image: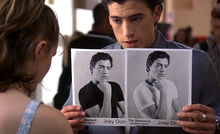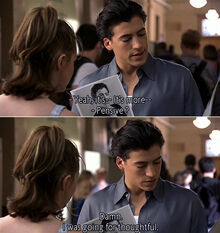 Ad blocker interference detected!
Wikia is a free-to-use site that makes money from advertising. We have a modified experience for viewers using ad blockers

Wikia is not accessible if you've made further modifications. Remove the custom ad blocker rule(s) and the page will load as expected.