Juxtaposition
Definitions: This is when an author places two concepts, characters, ideas, or places near or next to each other so that the reader will compare and contrast them. This device helps distinguish the contrast between the two and compare them. Usually, the two things being juxtaposed have differences and it is used in books to highlight the contrasts.
Literary example: Tale of Two Cities By Charles Dickens
It was the best of times, it was the worst of times, it was the age of wisdom, it was the age of foolishness, it was the epoch of belief, it was the epoch of incredulity, it was the season of Light, it was the season of Darkness, it was the spring of hope, it was the winter of despair, we had everything before us, we had nothing before us, we were all going direct to Heaven, we were all going direct the other way – in short, the period was so far like the present period, that some of its noisiest authorities insisted on its being received, for good or for evil, in the superlative degree of comparison only.
Visual Representation:
1. UP trailer
https://www.youtube.com/watch?v=pkqzFUhGPJg
2.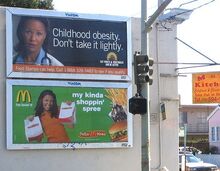 Ad blocker interference detected!
Wikia is a free-to-use site that makes money from advertising. We have a modified experience for viewers using ad blockers

Wikia is not accessible if you've made further modifications. Remove the custom ad blocker rule(s) and the page will load as expected.