Specialized Programs for Physically and Mentally Challenged Children
Aisha Henry
Advocates for Children
Having a cousin who is physically handicapped, I have always been concerned with specialized programs. After recently speaking with her mother, my Aunt Liz, I realized how difficult it was in the past to get help for children who were diagnosed physically and mentally challenged. My aunt explained that after being dissatisfied with the lack of programs available, she was forced to teach and care for Shari herself. After speaking with my aunt, I was very interested in finding out more about the special programs currently being devoted to underdeveloped children.
Picture Example:
Edit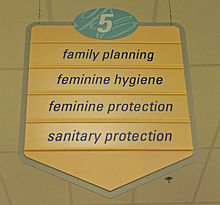 Listed are common euphemisms for condoms/contraceptives, douches, pads and tampons.
Ad blocker interference detected!
Wikia is a free-to-use site that makes money from advertising. We have a modified experience for viewers using ad blockers

Wikia is not accessible if you've made further modifications. Remove the custom ad blocker rule(s) and the page will load as expected.