4.             Contented
Definition: To be contented means to desire no more than what one has, or to be satisfied. Usually when people seem to be grateful or happy for what they have been given in their life, they are also usually considered content. A character who does not whine, ask for things, or be jealous is content.
Example: The Bible is an example of a book that talks about this idea of satisfaction, as it is said that God has the ability and power to provide the feeling of being content by having his righteousness fulfill all of our desires. The Bible speaks about this specifically in Isaiah 58:11,  "And the LORD will continually guide you, And satisfy your desire in scorched places, And give strength to your bones; And you will be like a watered garden, And like a spring of water whose waters do not fail." One who received the guidance of God will essentially be contented, and not have any more desires, just like a watered garden.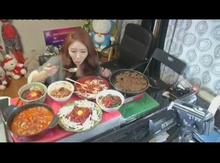 Ad blocker interference detected!
Wikia is a free-to-use site that makes money from advertising. We have a modified experience for viewers using ad blockers

Wikia is not accessible if you've made further modifications. Remove the custom ad blocker rule(s) and the page will load as expected.