Definition: An anaphora is a rhetorical device in which the beginning word or phrase of a sentence is repeated throughout a text. It is used deliberately to emphasize certain words or phrases. These words or phrases are repeated at the beginning of successive phrases, clauses or verses in order to provoke a particular emotional effect or literary quality.
Example Passage: The following passage is found in Psalm 6: 1-3:
"O LORD, rebuke me not in thine anger, neither chasten me in thy hot displeasure. Have mercy upon me, O LORD; for I am weak: O LORD, heal me; for my bones are vexed. My soul is also sore vexed: but thou, O LORD, how long?"
Visual Representation: A clip from Martin Luther King Jr.'s speech, I Have a Dream: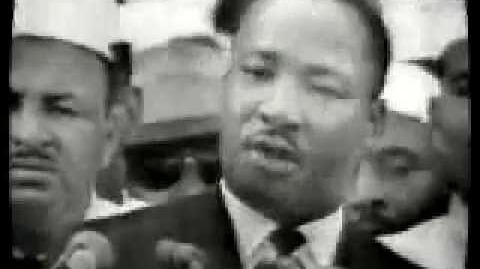 Ad blocker interference detected!
Wikia is a free-to-use site that makes money from advertising. We have a modified experience for viewers using ad blockers

Wikia is not accessible if you've made further modifications. Remove the custom ad blocker rule(s) and the page will load as expected.